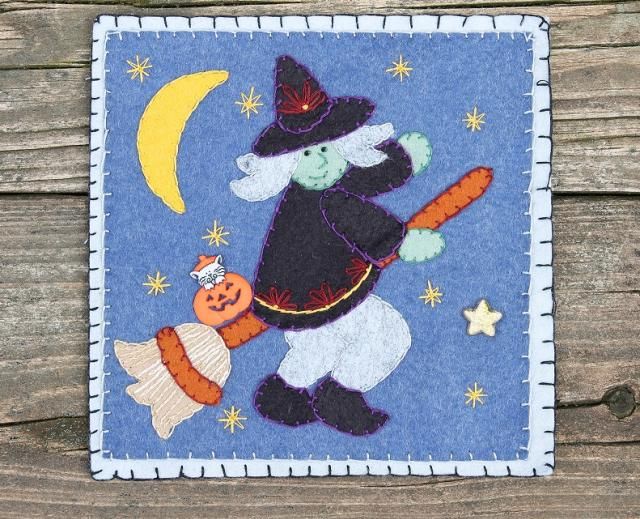 I finished the witch on the way to Terry's and glued the pumpkin cat and star onto it when I got home.
(Those were in my sewing basket. I can't remember why they were there or where they came from.)


The star looks like it has sparkly yellow glitter inside. It doesn't show up in the photo.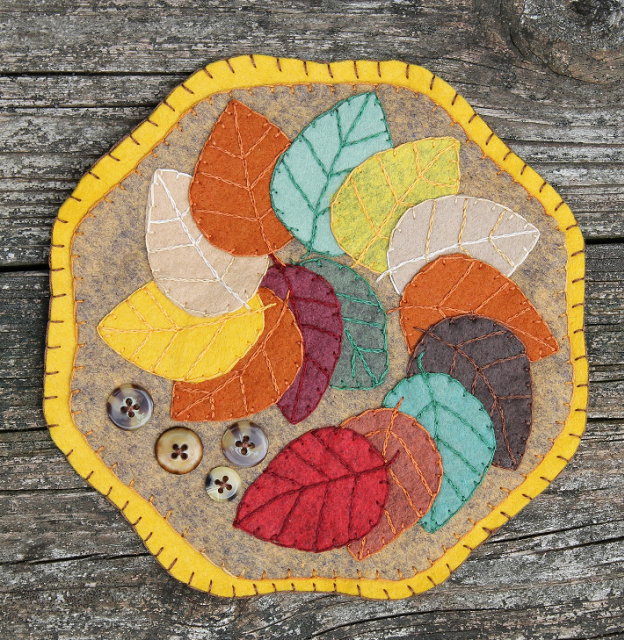 I tried to swirl the leaves like you suggested. There was a bit of a gap at the end so I found a few fall-colored buttons and sewed them on to fill it in.