Today I went out to check my Primerose, supposed nightshade, plants that I've been growing since last year from seeds that you sent.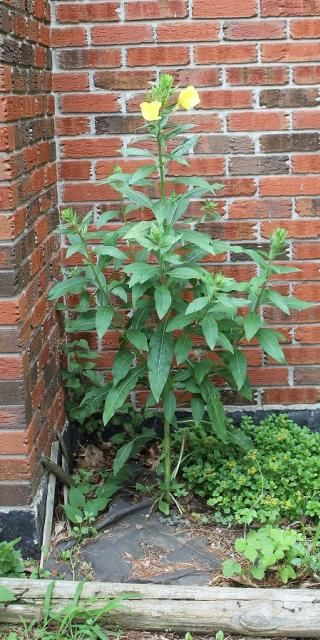 These plants are HUGE and I really doubted that they were actually flowers because they look so much like weeds - until now!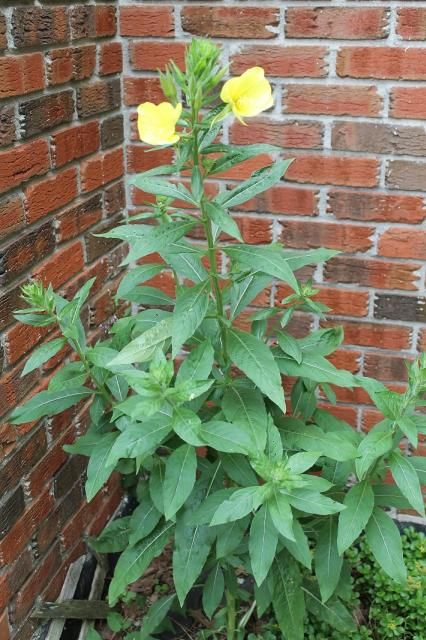 This one plant is on the other side of the house and was never nibbled on by the rabbit in our yard.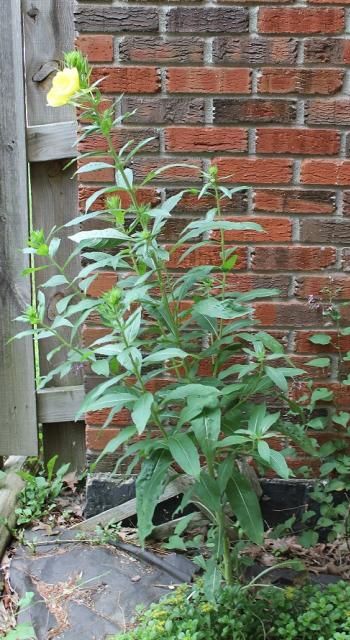 It's about 3 feet tall and the next two shots are for perspective. heh heh....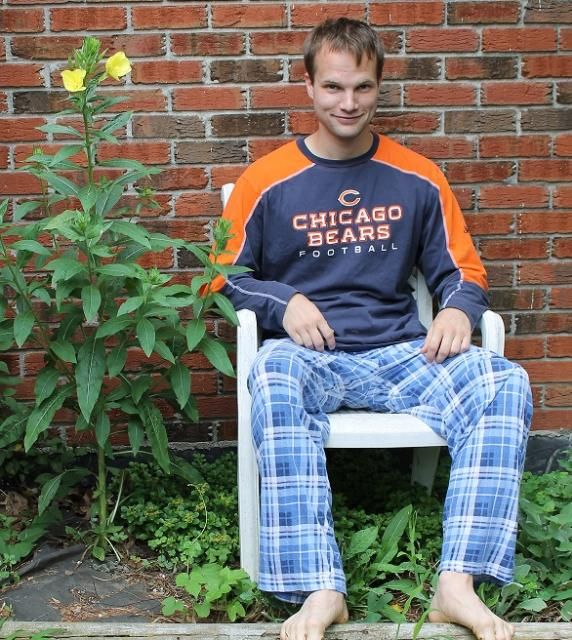 Mike was corralled into the shot.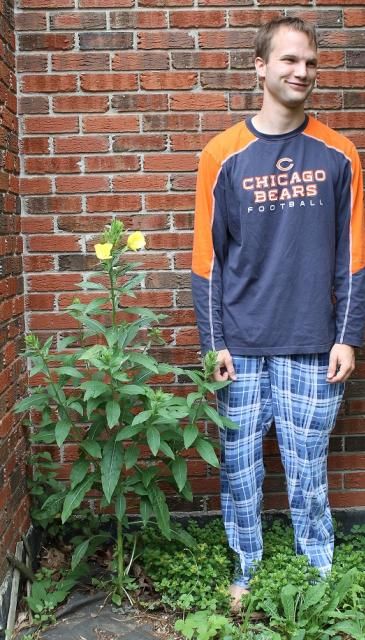 Look how tall the plant is! And the flowers are so big!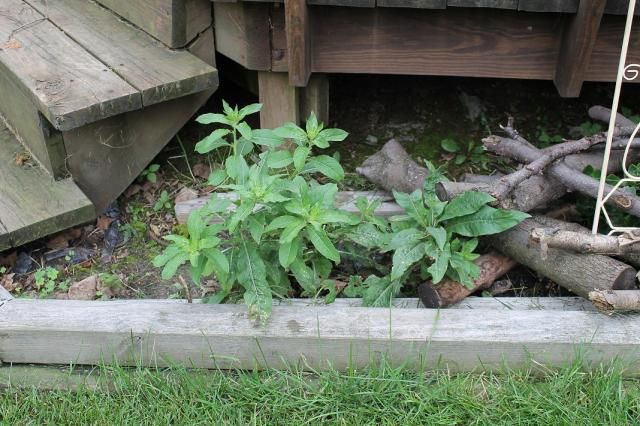 Here's the front side of my deck where the bunny has been feasting on them. But they are rallying and since I know they grow so tall, I hope they will make it to bloom too.
Maybe the rabbit has given up on this since there are so many other plants to plunder now.