After talking with you about making a sewing machine cover, I decided to just keep it simple.
I got out a neat t-shirt that I've never worn from Goodwill. (I liked the tie-die colors but it said 'Washington D.C.' on it - a souvinir shirt.)
cut off the sleeves and the collar hem. Then I cut off the top half with all the words and just kept the bottom half and sewed it straight through - side to side.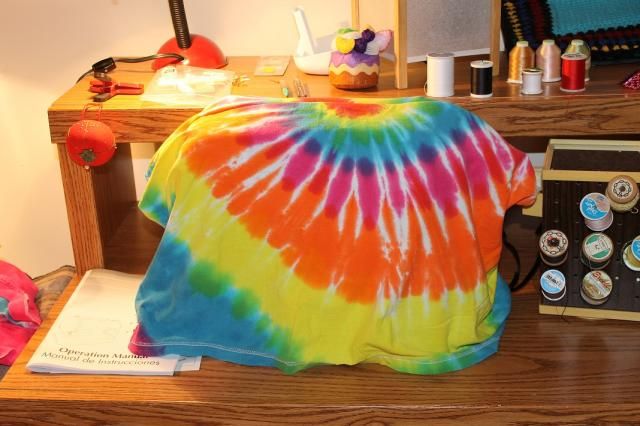 Taadaa! Instant sewing machine cover.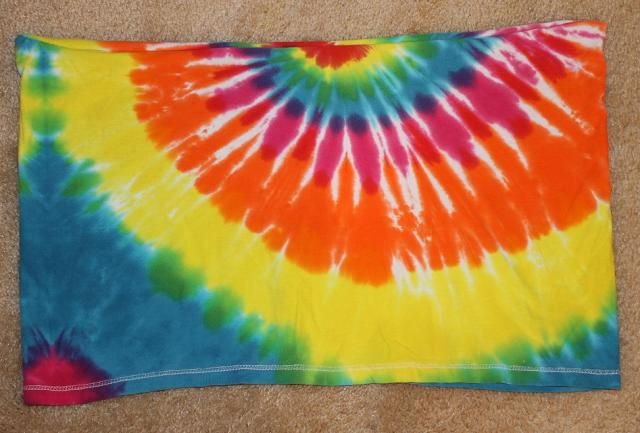 Here it is laying flat. It was the perfect size around to fit my sewing machine.
I don't know if I will decorate it or just have it be this way.
Anyway, it's bright and cheerful.