I finished Heather's cross stitch today.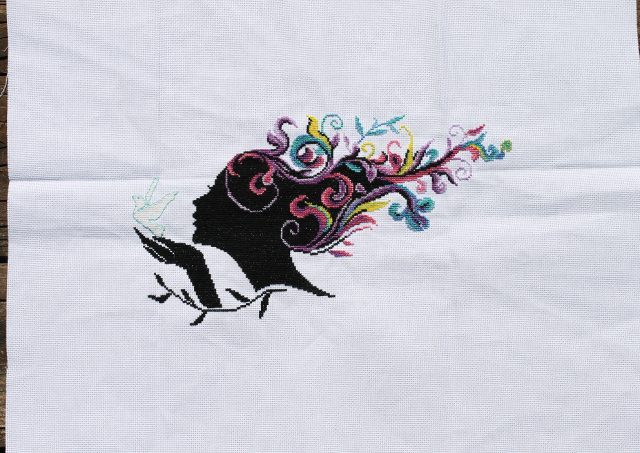 Here it is.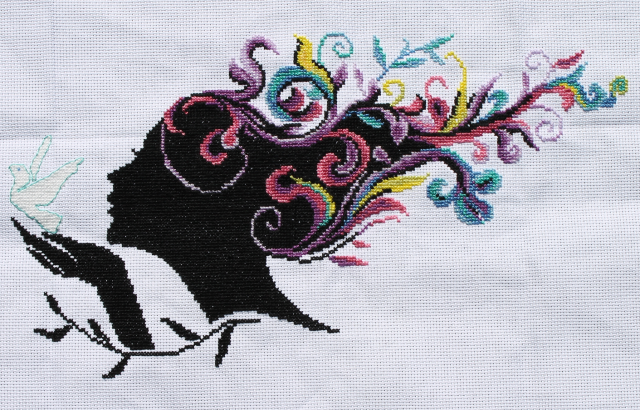 Here's a mega, up-close shot.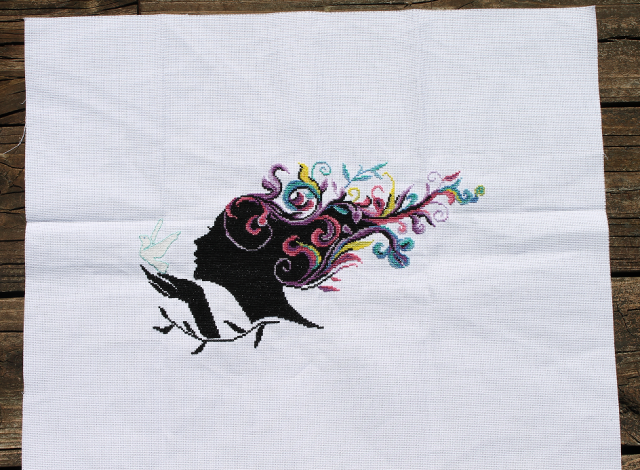 And here's a shot of the whole thing. There's lots of room. I could add her name or the name of her shop. Or not if this is how you like it.
What do you think?