I finished this last night.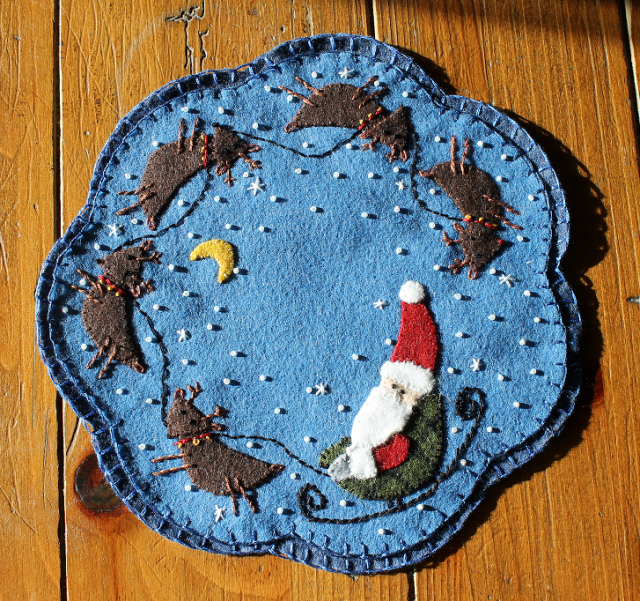 Here it is in the sunlight coming from the window on the side so you can see the beads.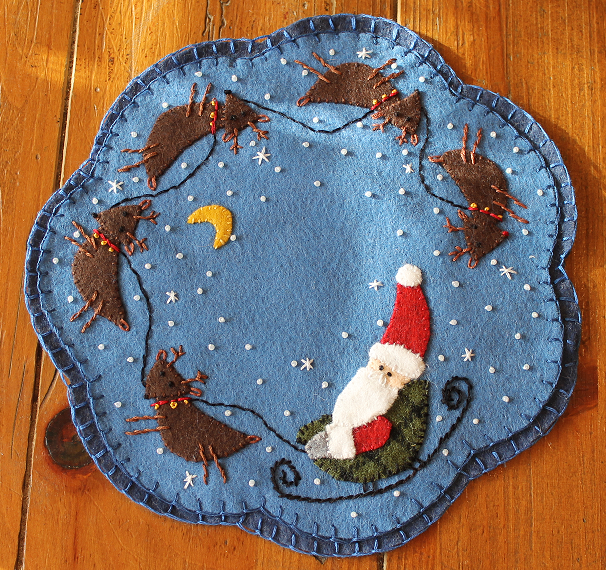 This is after I closed the blinds.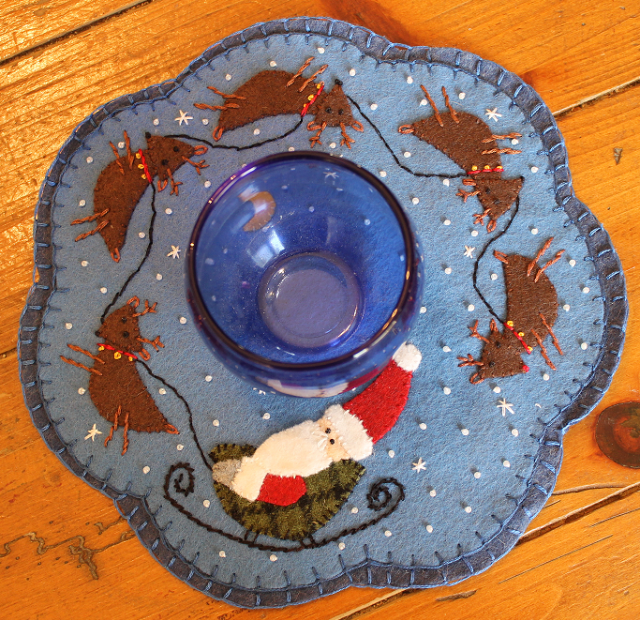 This is the candle holder you gave me with the artificial tealight. It's perfect for this rug.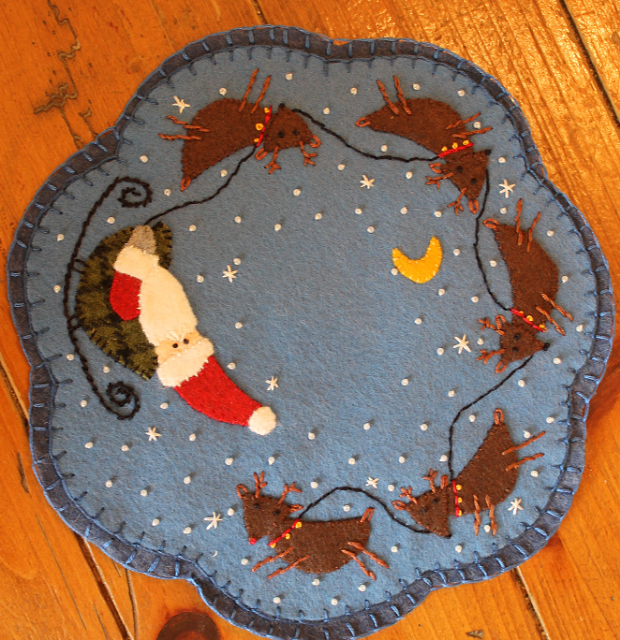 These last two pictures are when I stood in front of the window to completely block the light from the window which was making sun-streaks across the rug.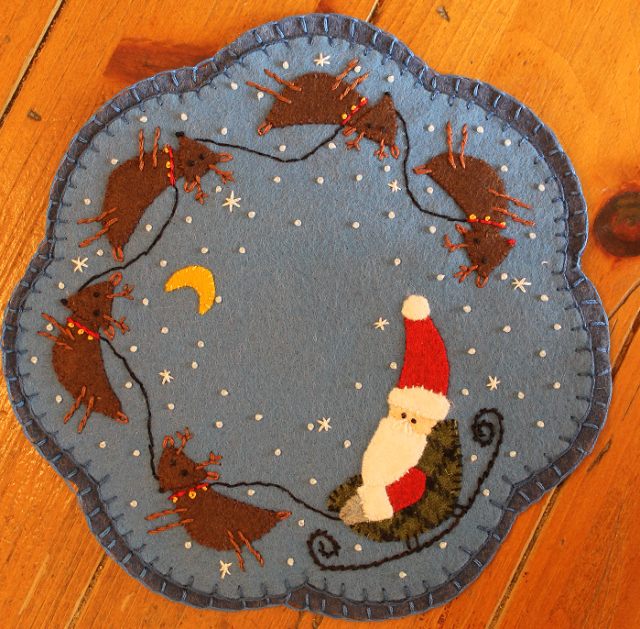 Taadaa! This was a really fun project which I know I would never have even tried without your help.
Thanks for cutting all the pieces and giving me the supplies too!
I didn't have any tracing paper or special pen to give a guide line for adding the sleigh runners or reins so I just winged it.
Again,

for all the help!!!!!!!!!!!!!!!!!!!!!!!!!!!!!!!!!