I figured I'd start an olympic thread here for the upcoming winter games.

I can't remember if we talked about the team U.S.A. official uniforms that Ralph Lauren designed.

Here's the team.

It hurts my eyes just looking at all of them together!

Here's the Ralph Lauren website.

It's hard to believe that most of the items are sold out. I'll bet those sweaters went first.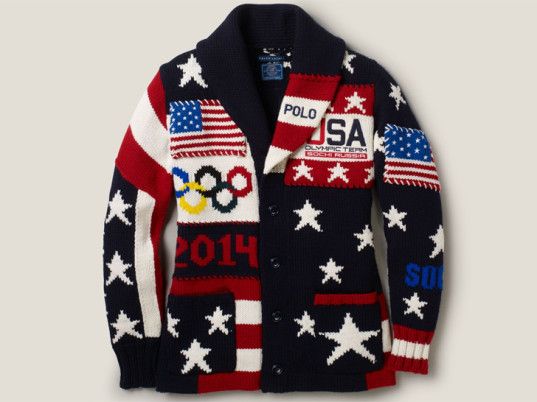 People can always use them as Ugly Christmas sweaters this year.

The prices are so expensive too! Yikes!!!!!!!

I have to admit that I did order a pair of the open finger gloves.




($98.00!!!! Ahhhh!!!)

But I remembered how much I wanted a pair of those Canadian gloves last time and never did get those, so, I guess this will do. They have a small U.S. flag on one side and U.S.A. on the other. I ordered a Large because I figured they will cover up my entire fingers. I have small hands. They'll be more like regular gloves then.

The U.S.A. mittens are already sold out. They have "Go for Gold" on the palms I think.




I like the scarf too but not for $148.00 !!!!!!