Now that I'm home (and need to get out of the house some) I have been going to auctions!


loves going too when he can.
Sometimes I buy a box of "stuff" for a buck because I see one good thing in it and then bring it home to sort through.
Recently I bought a box that had several old children's puzzles in it, also I bought a large wooden box, or truck (3' X 3') that sort of looks like a sea chest but more like a wooden trunk. Anyway that also was a dollar so I cleaned it up (they had been using it for storing bird seed) and I have it in my mudroom to store scarves, mittens, and winter hats.
It gives me great power to know that I can buy just about anything I want and not go broke.
Sometimes I have buyers remorse. Monday I could have (should have) bought a wooden dinning room set for a dollar. It was exactly like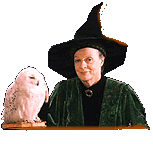 and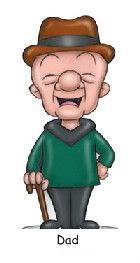 set! The "Colonial Maple" that we grew up with. They also sold all the end tables, magazine tables etc that are part of the larger set. After I left the sale I wished that I had bought it for Hez!!! She needs a nicer kitchen table and chairs! (AND this set had 5, yes 5 chairs!) There are 5 sales in a radius of my home Saturday each has a short description in the paper, I'll choose one and see what I can bring home.
What tomorrow brings.....
EDIT:
I spent $5.00 and stood in the hot sun for 4 hours.
First I bought a box of hats for $1 because I forgot to bring my straw hat and there was one in the box. (It was very hot/sunny) Normally I would not want to wear a used hat, not quite as bad as a used bra or panties, but still...it was hot.
Actually

found two hunting types of hats in the box and a #1 Grandpa baseball cap too. (Umm, he does not have any problems wearing used hats).
Then I stood around waiting for them to get to the furniture there were some wooden chairs (I was still mad at myself for not buying the ones for a dollar at the last sale) but they were taking so long to get off the auction wagons! I bought for $4 a metal tool box/screw sorter thing with 30 plastic drwers to hold small things. 10x12x6 I can use it for craft supplies.
So I left the auction, and went down the road to a garage sale (pretty smart to have a garage sale if there is an auction nearby) I bought a plastic school bus (18" long) for $.025 and a bag of green army soldiers (I don't know if kids play with these anymore, but we did in the sandbox and we did and the kids know them from 'Toy Story' for $0.50 and a really colorful sweater for whichever Grandson is a size 3T (maybe Benny) for $0.25 so I spent another $1.00 and felt satisfied.
There is another auction on Friday that the girls may go with me to, it's an Amish furniture maker going out of business and selling everything in his shop along with tools and such. You never know.....